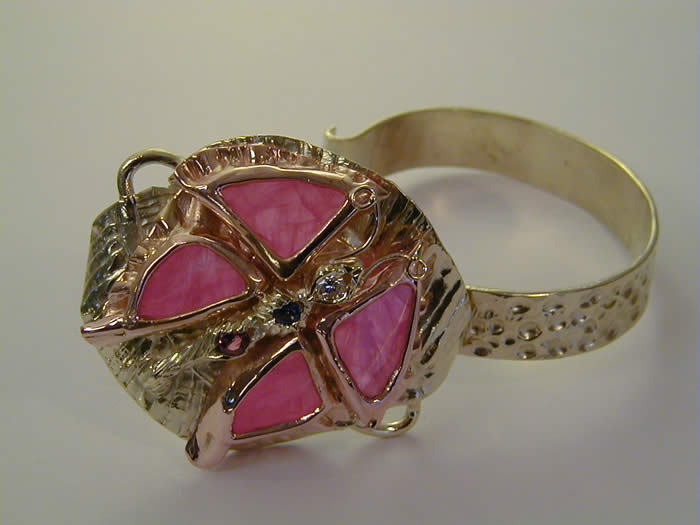 Rhodocrosite, Blue & Orange Sapphires
Diamond 14K Bracelet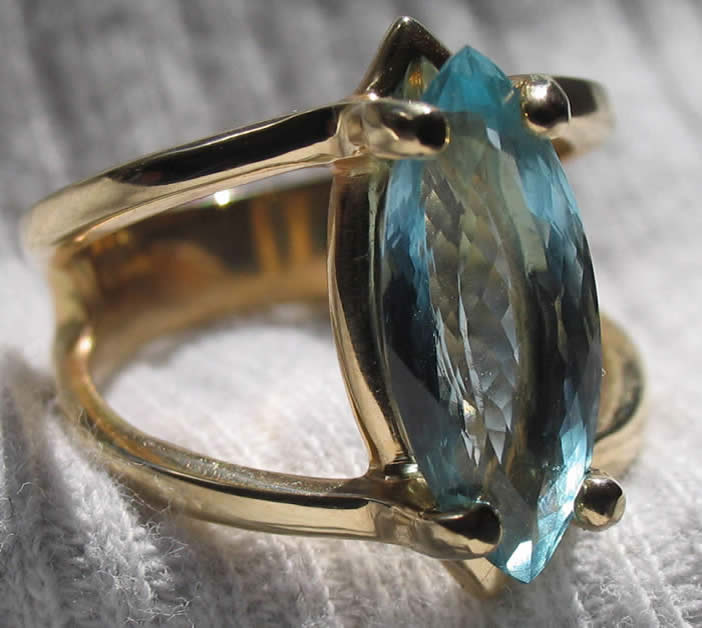 7 Carat MQ Aquamarine 14K ring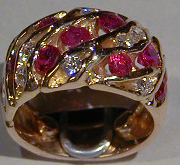 Ruby & Diamond 18K Channel Set Ring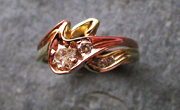 0.30 carat square princess cut diamond, set with .06 carat round diamond in 14karat Red Gold engagement ring.
Interlocking wedding band set with two round diamonds, .04 and .02 carats respectively, 14 Karat green gold.
Contact for current price and availability.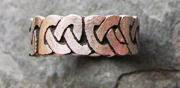 Celtic Knot Band, shown in Sterling silver, size 11&1/2.
Available in Carat Gold, Platinum, Sterling Silver.
Many different widths have been developed in our studio.
Can be ordered with knot design seamless in any size.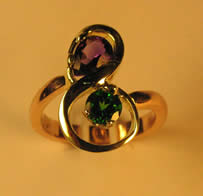 Amethsyt & Tsavorite 14K Red Gold Ring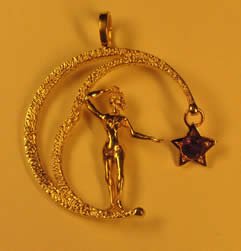 K Gold Figure on Half Moon with Amethyst Red Gold Star Pendant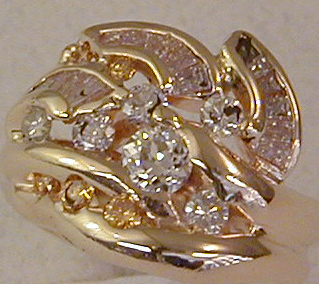 Diamonds in Channel Ring with
5 Natural Australian Diamonds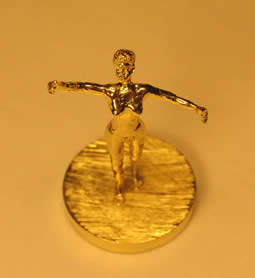 K Gold Figure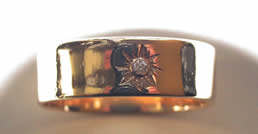 Ring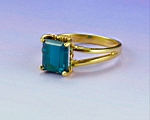 Indicolite Tourmaline 14K Ring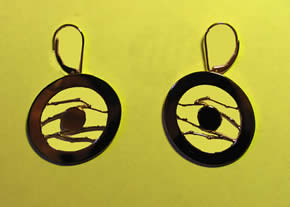 14K White Gold Earrings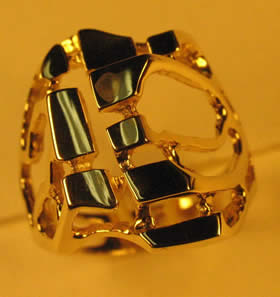 Gold Ring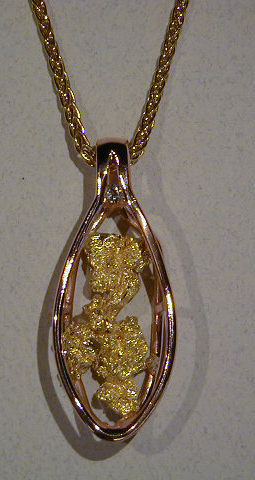 Natural Gold Nugget in 14K Red Gold Frame Pendant
with Diamond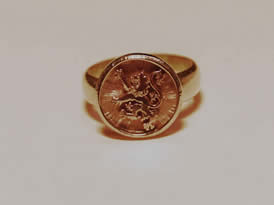 Antique 22K green Gold Band
with 14K Red Gold Lion in White Gold Disk
(Custom creation, not for sale)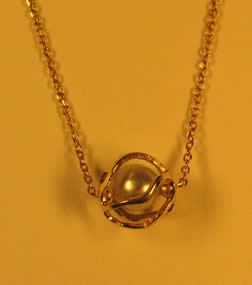 K Gold Necklace with Pearl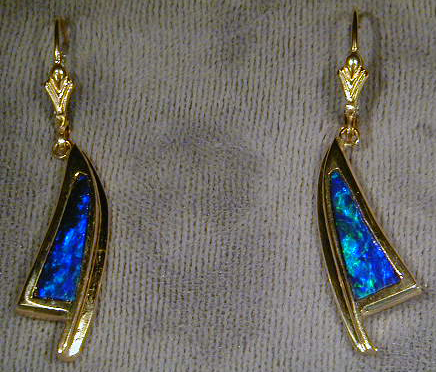 Opal Doublet Earrings

14K Red Gold Ring of Male & Female
Figures

Diamond Liquid Gold Ring
Total weight .60 Carats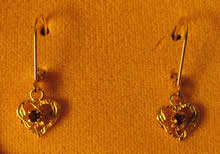 14K Yellow Gold with Amethyst Earrings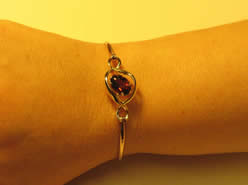 14K Gold Bracelet with Garnet

14K Band with Texture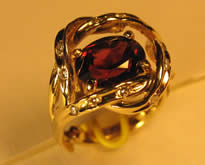 Gold Ring with garnet and channel set diamonds

14K Channel Set Diamond Band
1.75 Carat T.W.
Some of the pieces depicted are available by special order.
Others are one of a kind creations emanating from personal interview.
Two thousand original works in repetoire may be special ordered.
Please inquire by email, or phone.
© 2015 Duane Kalman